Client case study: Access Training Ltd
Access Training is an Independent Training Provider based in the East Midlands. It helps learners to progress in work and supports employers to recruit, retain and re-train staff.
Here its Managing Director, Corrina Hembury, outlines what they were looking for from their investment in marketing, and how they achieved that with Yellow Bird…
The brief
"We are a training provider specialising in apprenticeships who work with around 200 employers each year. Most of our work comes from repeat business. We decided if we were ever going to increase the number of new employers we worked with and stop being the best training provider you've never heard of, then we needed to develop and implement a Comms and PR strategy.
Whilst looking for an external agency to support us with this we were referred by East Midlands Chamber to Yellow Bird. Rebecca's skills, expertise and insight have been exactly what we needed.
Step-by-step support
Rebecca developed a robust proposal to support our business which covered all the areas we had identified as well as many we hadn't even thought of. She then worked with the management and sales teams to develop a Comms and PR Strategy and supported us through the implementation every step of the way. This included a full refresh for our website so it was much more customer focussed, developing case studies to showcase the work we do, writing articles and press releases that have helped to raise our profile and revamping our marketing collateral.
Rebecca has become an extension of our team, integrating brilliantly within the organisation and her thorough 'completer-finisher' approach means that she looks after the whole process from beginning to end including liaising with staff, customers and media on our behalf.
Tailored content, increased engagement
We are now getting increased and consistent media coverage which evidences our capabilities and thought leadership for potential clients. We have better engagement on social media thanks to a Social Media Plan and lots of support from Rebecca on how to tailor content for different channels and our marketing collateral is visually appealing and contains all the information needed to answer initial queries from potential customers. As a training provider, we have to maintain quality standards for the information and advice we provide. Our annual review in April 2020 for the Matrix Standard was aided by our refreshed website and literature with the assessor appreciating how clear and focussed the information was.
I would highly recommend Rebecca to businesses both small and large as someone who listens, brings great ideas to the table and most importantly, turns the vision and ideas into reality."
Services
Improving your marketing & communications
Blog
More from the Yellow Bird's blog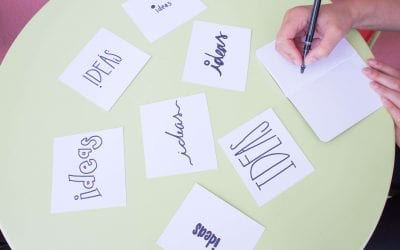 A newsletter can be a really great way to engage with your audience. It can also seem like a real bind trying to come up with interesting things to write about! If you're thinking of launching a newsletter and don't know where to start, or if you've fallen out of love...
read more