The approach we take is tailor-made to you. It may be that we work with you on a one-off project, on an ad-hoc basis, or on a retainer as your outsourced marketing manager. Together, we will tailor a plan according to your specific needs.
Whether you're looking for help on delivering a breadth of marketing and communication activities, or simply asking for advice on undertaking some yourself, we believe the following steps are a good foundation for any marketing project:
1. Discovery
Working with you and your team to understand your business goals for the next 6 months, 12 months and beyond
Developing an understanding of your product or service portfolio, and what sets you apart
2. Strategy
Determining key messaging
Defining tactics and most appropriate channels
Setting goals and success measures
Setting a budget
Producing a go-to-market strategy
3. Creation
Putting in place an editorial calendar: what to publish and when, aligned to key events or news in the relevant sector
Creating marketing and communications material to support campaigns
4. Launch
Internal: getting colleagues and other stakeholders on board
External: publishing to clients (existing and potential), the wider public, and national, regional, and trade press
5. Analysis
Evaluating what has worked and what hasn't
Go/ no go decisions on activities to expand or end
Working with Rebecca Erskine at Yellow Bird
Many organisations I work with are clear on what they want – to win more business; grow; better engage with existing customers or service users; or win funding. What allows their dreams to become a reality is the activities they undertake.
Limited time or internal resource often means that these activities are undertaken in isolation rather than in a focused and strategic way.
I work with you to produce an overall marketing strategy which supports you to:
identify the user benefits that set your business apart from others
assess your customers and markets to ensure your products and services truly match their needs
determine an appropriate voice and channels for each market
create clear and targeted copy with strong calls to action
I work with businesses and charities, large and small, usually in the East Midlands (since that's where I'm based), although I also have clients in the North West, West Midlands, and Wales. I'm always happy to support interesting projects wherever they're taking place.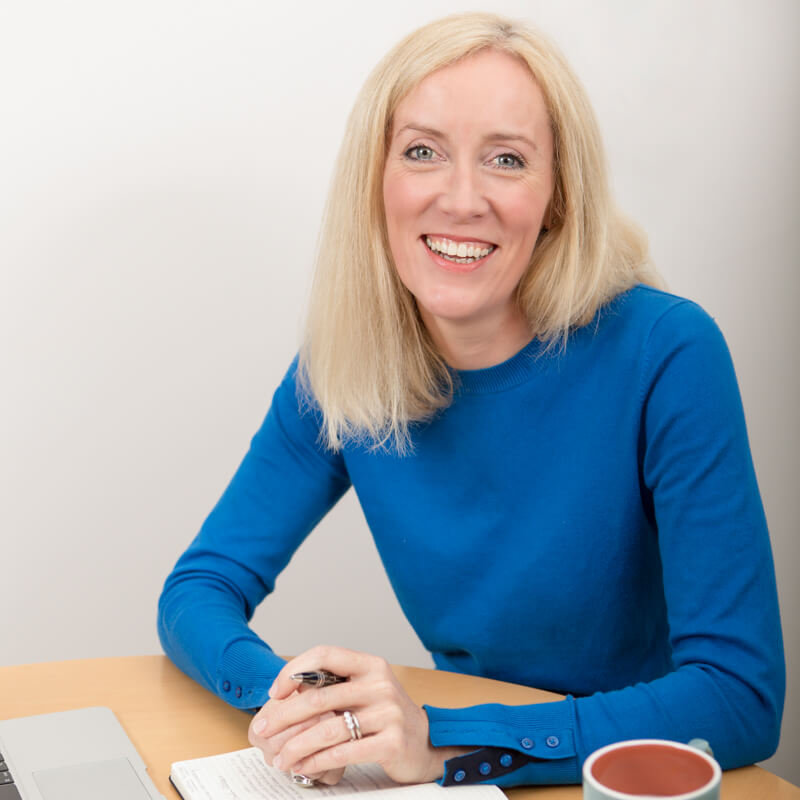 Services
Improving your marketing & communications
We pride ourselves on truly listening to what our clients need. Ensuring this clarity on recommendations and requirements from the outset allows efficient use of time. As such, we're able to offer highly competitive rates.
Whether you're looking for help on all activities or you wish to undertake some yourself, we believe the following steps are a good foundation for any marketing project:
Testimonials
Working with Rebecca Erskine
"As a very specialist charity, we knew we needed an approach to marketing and communications activity that would be tailor-made, and delivered by someone who really understood what we were trying to achieve and who we were trying to reach.
Rebecca quickly got under the skin of our charity, and produced a brand recommendations report and marketing strategy that gave us clear and actionable activities.
Having a structured approach to our marketing and communications means focusing on, and investing in, those activities where we are likely to see the best return.
I would highly recommend Rebecca to other charities who don't have the budget for a full-time marketer but who need someone with fresh ideas and perspective, and who can turn ambitions into action."
"We recruited Rebecca to review, progress and further develop the copy for a new scheme - The UpScaler Project - launched earlier in 2019 for businesses that are looking to upscale. The copy and the creative work needed to comply with ERDF guidelines and the style already developed for the project. Rebecca was reliable, and persistent about getting the right level of information to inform and guide the copy. She took a great deal of attention in ensuring the copy was right, and made several recommendations along the way. It was a pleasure to work with her and hope we can do so again in the future."
"I first met Rebecca through an online business support group and having seen her week in, week out throughout the pandemic I can say that she is an all round brilliant person full of wisdom, kindness and compassion. If you're looking for a truly lovely & trustworthy person to work with, then she is definitely the lady for you to reach out to. Rebecca shared countless gems of professional advice with all of us small business owners in the group. She also spent time talking to me, getting to know my business, and then was able to write me a fantastic profile that captured the spirit of my own business in a way that nobody else has done. Thank you Rebecca, for all that you do (and have done) for myself and so many others. Wishing you every success and happiness."
"We were looking for an agency to support us in reaching new employers and we were referred to Yellow Bird by East Midlands Chamber. Rebecca's skills, expertise and insight have been exactly what we needed.
Rebecca worked with the management and sales teams to develop a Comms and PR Strategy and supported us through the implementation every step of the way.
Rebecca has become an extension of our team, integrating brilliantly within the organisation and her thorough 'completer-finisher' approach means that she looks after the whole process from beginning to end including liaising with staff, customers and media on our behalf.
I would highly recommend Rebecca to businesses both small and large as someone who listens, brings great ideas to the table and most importantly, turns the vision and ideas into reality."
"SENDS is a community interest company based in the East Midlands and designed to help parents of children with additional learning needs. We support children with communication and interaction, cognition and learning, social, emotional and mental health and sensory and/or physical needs in their familiar surroundings of either home or school.
With school and local authority budgets under so much pressure, our greatest challenge is sourcing funding and garnering support. Of course we're passionate about our work and know what we want to achieve but we don't have the time to work on how we communicate that to potential sponsors.
Rebecca has supported us with a number of communication projects such as writing articles and acting as a critical friend on a large funding application, and has really taken the time to get to know our business. Her input has helped us to ensure that we always write with our audience in mind and with a clear focus on the particular call to action we want that audience to undertake."
"Rebecca is a talented operator with fabulous general management, marketing, client engagement and content-generation skills. In the years she worked for me, she was ever-reliable in coordinating resource to ensure goals were met. Her output - whether working in the private, public or charitable sectors - has always, without question, been of the highest calibre."
"Rebecca and I have collaborated on projects where I have led on website design and development and Rebecca on content.
It's often the case when I'm building a website that the client does not have the skills or time themselves to produce the content and that can lead to delays in project sign-off. Rebecca can reliably fill this gap and is always available to field any urgent questions.
She always delivers on time and that's a great reassurance when I'm working to tight deadlines."
"Rebecca and I delivered a number of campaigns together including web development, e-campaigns and events to achieve growth of software subscriptions in the public, academic and voluntary sectors in the UK and mainland Europe. She has a very approachable and honest style which made it easy to work with her to achieve joint outcomes."
"I have had the privilege of working with Rebecca Erskine on several occasions and have found her to be an excellent and ingenious wordsmith. The first time I met her was 10 years ago when she was working for a local magazine and was tasked with writing a feature on my business for our 50th Anniversary. The article was excellent, accurate and very well written. I was very impressed and knew that I would work with Rebecca again. Imagine my delight when I found that she was starting her own business, Yellow Bird Communications – I will definitely use her services and I know that whatever task I send to Rebecca will be dealt with professionally and properly, and that her skills will be of use to many businesses and will increase their sales and polish their reputation!"
"I have known Rebecca for over 20 years and have found her to be a great source of knowledge in what can be tricky to navigate funding world and a pleasure to work with. She has always made me feel valued as a customer and listened to."
"Rebecca contacted me a few years ago with a great idea for a feature. I commissioned her to write it and the article was well-written, well illustrated and met the deadline - what more can an editor ask! She's written more than 30 features for my magazine Reflections, and I have always been happy with her research and her writing style. In particular, she recently tackled one of the most complex issues of our time - plastic waste - giving it the necessary local angle (Ellen McArthur is from our patch in Derbyshire) and making it easy to follow for the layman (which is the secret of good feature writing, of course). I have no hesitation in recommending her."
"Rebecca provided outstanding copywriting service for my new website. With a great depth of professional experience within business and marketing and a keen grasp of the English language and communication, I was delighted with the quality and accuracy of her work.
When hiring copywriters there is always some trepidation and concern about whether your voice will come across through someone else's writing. Rebecca takes the time to talk to you and understand that voice and what you are trying to achieve and delivers something back that is far superior to anything I could have done."
"When writing about my company, Rebecca was able to completely get inside my head and sift out the gems of information about me and my ceramics journey so well. She has a lovely way of putting me at ease so I could talk freely, and fully understand my message. Then, using her skills she has truly conveyed my jumbled thoughts into a bio that gets across what how passionate I am about pottery.
I'll be adding the bio onto my website soon as it's just what I want people to know about me. Having a professional like Rebecca to write web content is something I've never considered before, but it's certainly something I'd recommend."