Client case study: The OHMI Trust
The objective of the Birmingham-based OHMI Trust is a simple one: it enables children and adults with physical impairments to play the instruments they want to play, when they want to play them, and where they want to play them.
Here, the charity's manager, Rachel Wolffsohn, explains why they enlisted the help of Yellow Bird…
The brief
"We are a very specialist charity – in fact, there is no other organisation globally that offers the support we do. We commission the research into and development of adapted musical instruments and enabling equipment. We offer teaching to schoolchildren through our Music-Makers programme. We raise awareness about the disparity of music provision for disabled people.
We knew we needed an approach to marketing and communications activity that would be tailor-made, and delivered by someone who really understood what we were trying to achieve and who we were trying to reach.
Our starting point was to commission a review of our branding and messaging. Rebecca at Yellow Bird was recommended to us. She quickly got under the skin of our charity, and produced a brand recommendations report and marketing strategy that gave us clear and actionable activities that we could implement in the run-up to our important tenth anniversary year.
Targeted support
Having a structured approach to our marketing and communications means focusing on, and investing in, those activities where we are likely to see the best return.
Deliverables that we have achieved with Rebecca's support include:
A complete root and branch update of our website to make it more audience-focused, with stronger calls to action and a more compelling case for donations.
Building a database of stakeholder contacts so we can keep the relevant people informed about our work and elicit interest from national publications.
Illustrating through case studies how we've made a difference to our musicians.
A 90-day content plan that ensures regular and engaging content is added to our website and social channels.
More compelling graphics that tell the story of OHMI's work, including a timeline and a 'problem v solution' infographic which we can use to support our funding applications and donor communications.
Increasing our profile
Visits to our website have increased since we began working with Rebecca, as has the number of donations. We realise that our income is unlikely to double overnight, but sustained marketing activity in the right areas, we know, gives us the best opportunity to make this a reality.
Rebecca has quickly become an extension of our small team, and is always available to act as a sounding board for the challenges we face.
I would highly recommend Rebecca to other charities who don't have the budget for a full-time marketer but who need someone with fresh ideas and perspective, and who can turn ambitions into action."
Services
Improving your marketing & communications
Blog
More from the Yellow Bird's blog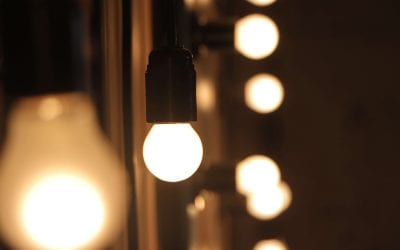 Every business has a story to tell. All too often, however, it's hard to carve out time to promote it. Applying a structured approach to getting published can make the process so much easier. This presentation shows you how in six easy steps: Identify your stories...
read more